A new high-performance big format entry-level model flatbed printer - expanding possibilities in the printing business.
Specifications of the Large Format UV Printer WER-G3020UV

Printer Model

WER-G3020UV

Print technology

Intelligent variable ink drops technology, grey scale

Printhead Number

4 pieces Ricoh GEN5

Ink

UV ink

CMYK W Varnish

Resolution

1200*1200DPI 7-21 pl variable ink drops, photo degree output quality, minimum 2pt letter

Printing Speed

Fast Mode

40 sqm/h

Production Mode

30 sqm/h

Quality Mode

20 sqm/h

Ink Supply System

Ink Model

UV curing inks

Ink Color

C M Y K LC LM W V

Ink Capacity

1L(2.5L Ink tank)

System Design

Vacuum Table

hard oxydic vacuum suction platform

Max.Print Size

3*2m

Printing thickness

1mm~120mm

Data Port

3.0 USB

Input Format

TIFF/JPG/EPS/PDF

RIP

Maintop(standard)/Photoprint/ONYX

Computer configuration

Windows7/8/10 64bits(professional/Version) CPU

>=

Inter i5 RAM:8GB Hard disk:SATA 500G Hard disk format:NTFS CD Rom:DVD recordable Space for disk C:100GB at least

Power Supply

two phase electric, 220V AC,50/60Hz, 20V

Power

7.5KW

Environment Temp

18

ºC

-30

ºC

Relative Humidity

30%-70% (some media request lower relative humidity scope, details according to requirements of relative materials)

Packing & Delivery:

Elevation Limit

2.00m

Packing size/App size

5200mm*3100mm*1550mm/4912mm*2900mm*1436mm

G.W./N.W.

2700kg/2400kg

Media Types

Glass, acrylic, wood sheet, ceramic, metal sheet, PVC board, corrugated plate, plastic etc.Almost everything with flat surface

Warranty

13 months
Solid steel structure machine body, 24mm thick steel. Net weight 2400kg.
42.5mm thick Carbon alloy honeycomb suction printing bed, hardening treatment, absorb UV light.
Double 400W Fuji AC servo motor in Y axis, 750W Fuji AC Servo Motor in X axis.
Two 200mm thick imported non-noisy guide rails in X axis, Two 25mm thick imported non-noisy guide rails and two 50mm thick imported screw rod guide in Y axis. Famous Italian belt and timing belt pulleys help to reach resolution <= 5%mm.
Imported UV LED water cooling and Curing system,lifetime up to 60000hours without noise.
Big ink box equipped with ink level alarm system , imported ink-root system . Sub ink box is with heating and circulation function. Ink box switch is full automatically controlled.
Printhead plate can be arranged in 2/3 rows, 12heads lay design which can match all printing solutions.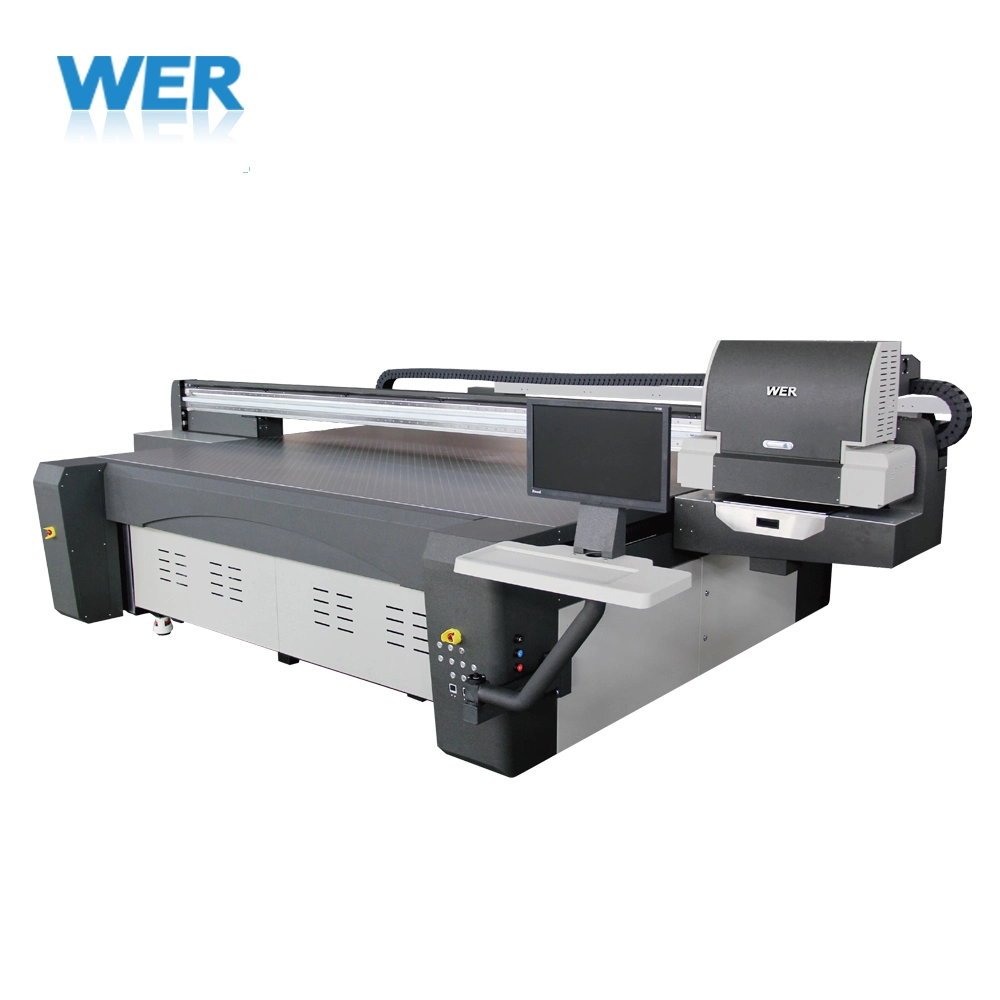 Factory Show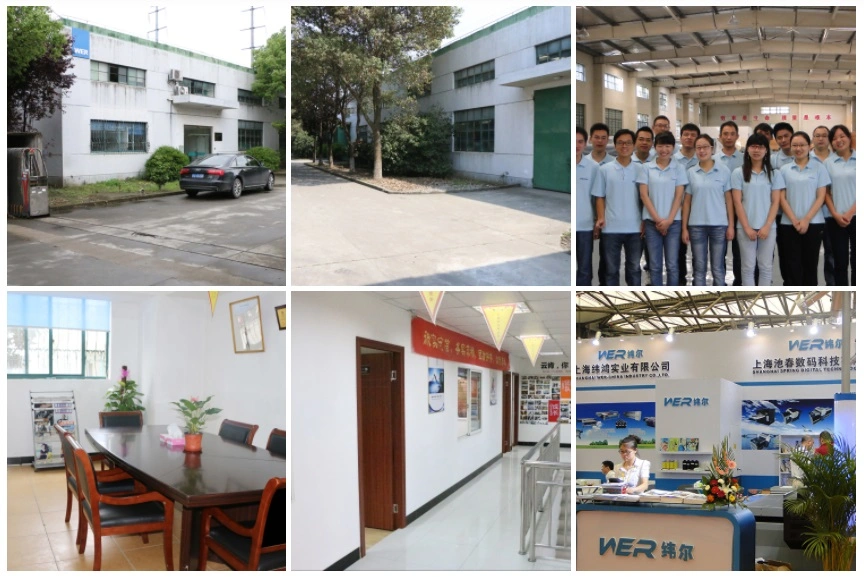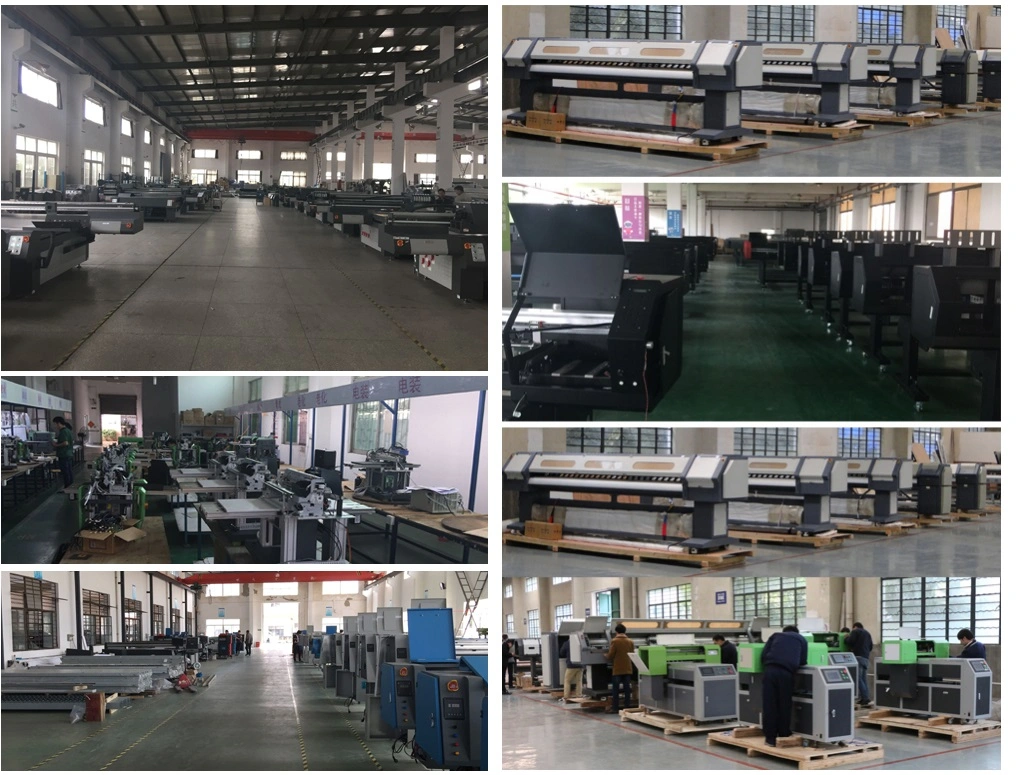 Our Certifications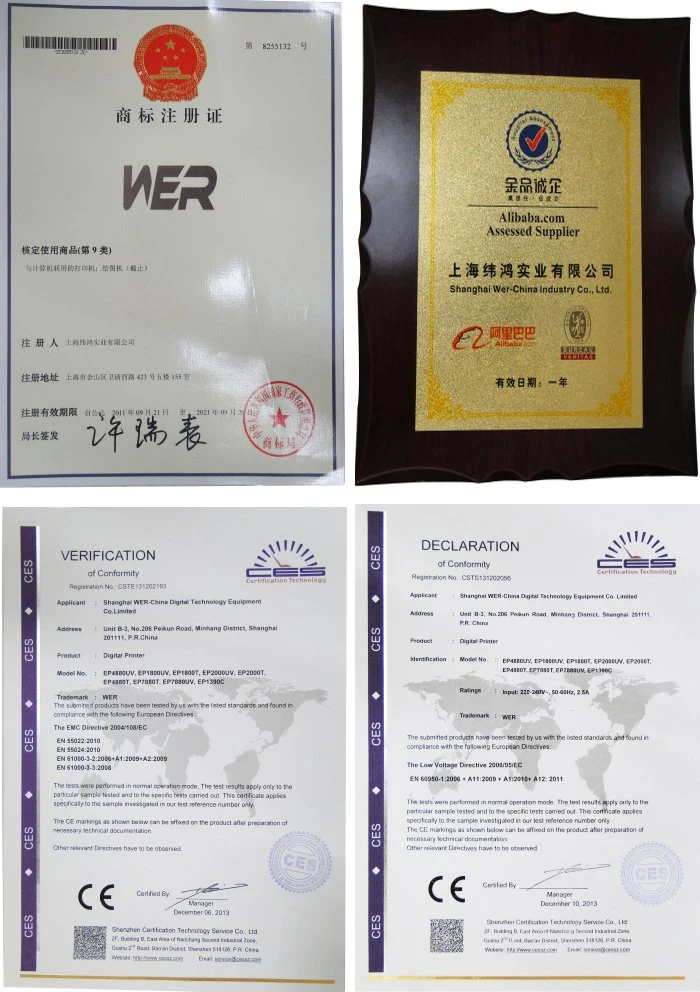 Order Guide
1. Inquiry for professional quotation and patient communication.
2. Confirm the price, lead time, sample, payment term etc to complete orders.
3. WER sales send the
PROFORMA INVOICE
to you with WER company seal.
4. Customer make the payment for deposit and send us The Bank Receipt.
5. Initial production will be arranged in terms of the lead time, we will inform customers in first time if any uncertain matters will happen, adjust the new lead time.
6. Middle Production will send photos to show production schedule which you can see your products in. Confirm everything goes well and let you relax.
7. End Production will send the photos to you for approval, we will arrange the shipment after approval You can also arrange the third party Inspection before shipment.
8. Clients make payment for balance and WR sales will ship the goods. Also can accept
The Payment Term of Balance against B/L Copy Or Sight L/C payment Term. Inform the tracking number and check the status of parcel for clients or original B/L for sea-shipment.
9. Order can be say "finish" when you receive the goods and satisfy with them and our service.
10. Feedback to WER about Quality & Service, Market Feedbacks & Suggestions, we can do better.
Excellent After-sale Services1.One year warranty
You can discuss operation and maintenance with our technician online support service by Skype, MSN etc. Remote control will be provided upon request.
2. Free exchange of new components
Our quality is guaranteed 100%, the spare parts can be replaced within one year free of charge includes the airfreight by express, except for the print head and some damageable parts.
3. Free online consultation
The technician will keep online. No matter what kind of technical questions that you may have, you would get a satisfactory answer from our professional technician easily.
4. Free onsite installation and training
If you are able to help us with getting the visa and also would like to bear the costs involved like flight tickets, food, etc, we can send our technician to your office, and to give you a free installation and training for as long as you know how to operate it
Why choose WER
A wide range of great products totaling over 50000 in future
. WER means customers can, employees can and investors can
. Professional customer after services and troubleshooting
. Become our potential partners as long as you believe yourself
. Friendly helpful customer services from WER
. Free or low shipping cost from Shanghai port to any port
. No minimum order quantity request
. Shipping protected with product declaration
FAQ
1. What materials this printer can print on?
POP board, KT board, Acrylic, organic glass etc. The UV printing reduce much work and trouble like lamination, fading, blistering, and save much working hours. Rigid signs board, hard carton or corrugated paper box, special market(like customize and decoration market): glasses, ceramic tiles, wood, even furniture.
2.What is the printer production capacity / printing speed?
Single head uv printer is 120 sec. For A4 size, dual heads uv printer is 60 sec. For A4 size
3.How much will cost for printing one square meters?
We can calculate the cost according to the price of ink, kindly note the ink consumption is about 15ML/M2.
4.How to move the machines?
UV printers belong to precise instrument, when you move them, please turn off all power, remove the cartridges and waste cartridge, keep other parts on the printer, and handle with care, keep shaking and heavy goods away from the printer.
5.How to make 3D effect texture.
Can through two ways to reach 3D feeling: One is change media, by engrave to reach embossed feeling, then print by WER printers, second is through WER 3D printing technology, to accumulate UV ink to reach 3D effect. The 3D range will be bigger when use first ways; the second way have the height limit, and this way can re-print to reach more 3D effect, e.g. Mountain, use the second way can reach more Layering.
6. How to do when the status of the printhead is not good ?
Turn off power, move the printhead to the initial position, check if the printhead and cap top is in the same line.Do one time cleaning action, and print the test status.
B.If above operation still can't solve this problem, then disassembly the printhead, cleaning the printhead manually or use cleaning machine to clean the printhead
C.If the status keep the same after above all operations, then check other pars or change a new printhead to test.
7. How to maintain the printer if couple of days no using the printer?
If the printer won't use more than 3 days, you must cleaning out all ink in the printhead, otherwise, the ink will be dry because the solvent volatilization, even cause irreversible damage for the nozzles of the printhead. Below is the solving methods:
A.Turn off the power of the printer
B.Move the printhead to the cleaning position, put a corrosion resistant container below the printhead for filling the waste cleaning solution.
C.Unplug the printhead from the ink damper, then using the special cleaning solution to cleaning the printhead by glass syringe, and do this some times, at last do not suction out all cleaning solution from the printhead, put enough cleaning solution in the inner of the printhead, because the printhead can keep the nozzles moisture.
D.Please put the printhead into the clean container and seal it.
9.What RIP your machine use ? Did your price include RIP?
All prices include RIP, Different machine use different RIP, but all can reach the best vivid color.
10.Could your technician Come and install the machine to our address?
No problem, The technicians can come install and train your operators in person, but all fees like round tickets, VISA, lodging and boarding should be assured by buyer.
11.How long time of the warranty for your printer?
Our quality is guaranteed 100%, the printers have one year warranty, the spare parts can be replaced within one year free of charge, except for the print head and some damageable parts. The technician can provide help for print-head problems.
12.Can we buy the ink from our local market or just yours?
Sure. You can buy the ink from other suppliers, as long as the ink is suitable for our printer and UV led lamp wave length.