Prefabricated wall panels fibre cement sandwich panels waterproof wall panels
Product introduce
Zhongjingtai Cement Lightweight Composite Sandwich Wallboard uses 5mm thick calcium silicate board as the panel, with polystyrene particles in the middle for foaming, sufficient foaming, uniform distribution, and good fire and high temperature resistance. This feature can ensure that the cement-based composite sandwich wall panel has good flame retardancy and fire resistance when used as an indoor and outdoor partition, and in the event of a fire, it is guaranteed that the wall does not burn, does not melt, and does not generate toxic gases. In addition, the cement lightweight composite sandwich wallboard has very good heat insulation performance, and can be used as wall partition buildings such as steel structure houses, factory buildings, warehouses, workshops, thermal insulation houses, and cold storage. Secondly, the cement light-weight composite sandwich wallboard has good sound insulation and sound absorption functions, and can be used in the architectural decoration of soundproof rooms, audio-visual rooms and other soundproof rooms. Cement lightweight composite sandwich wallboard is a new type of building material with light weight, high strength, strong hanging force and good seismic performance. This building material can be nailed, sawn, cut, drilled, has simple installation and convenient transportation. Features.
Product specificate
Product name

Lightweight eps cement sandwich wall panel

Length*Width(mm)

2270/2440*610

Thickness(mm)

60

75

90

100

120

150

Application

roof

interior wall

exterior wall or floor slab
Product application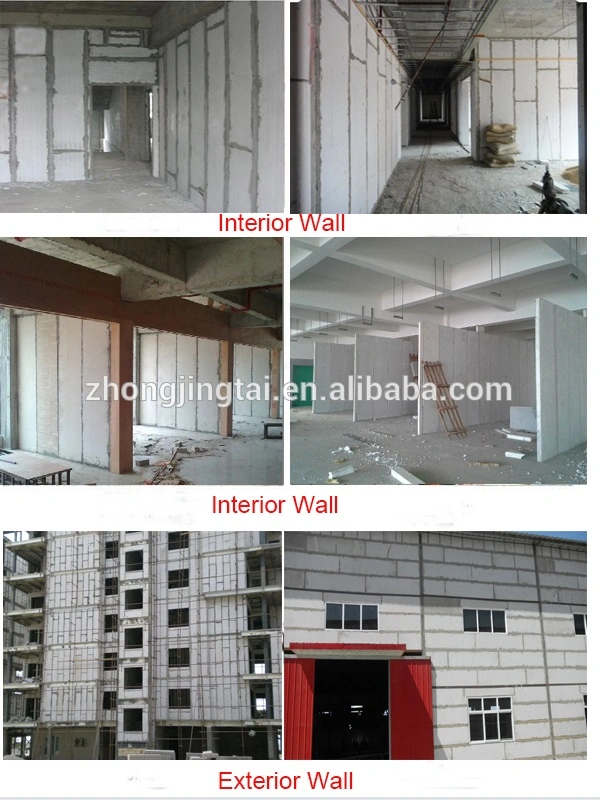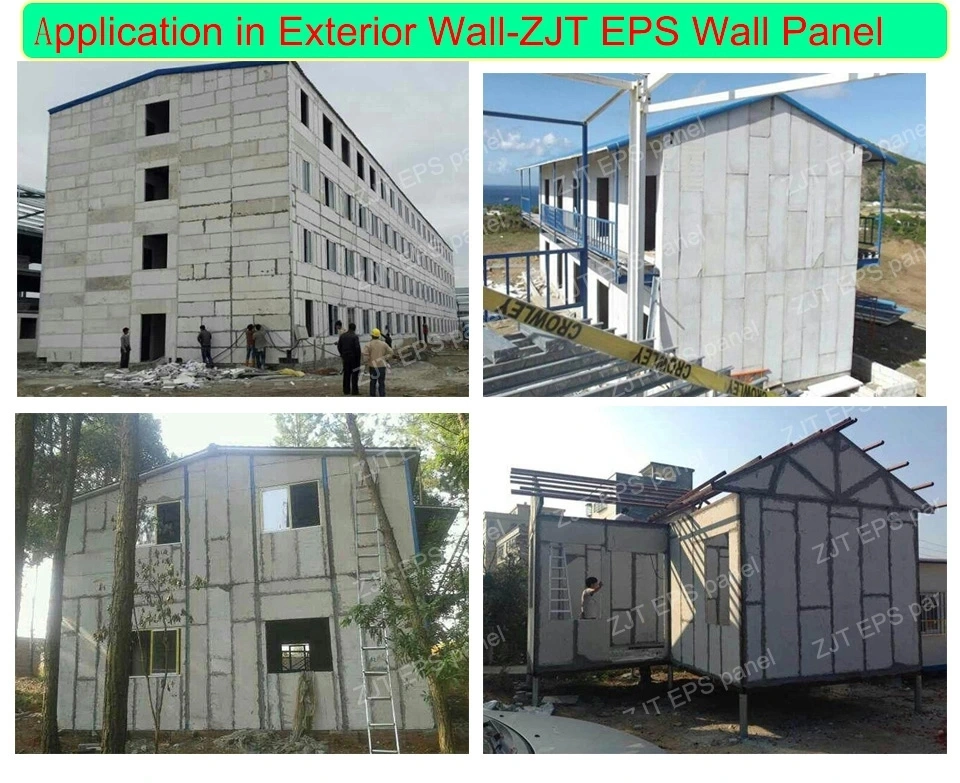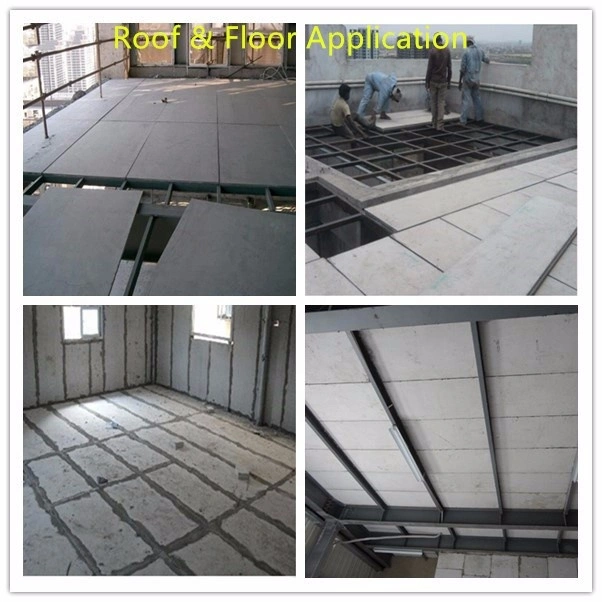 Product feature
1. Energy saving and environmental protection (the test does not contain any substances harmful to the human body)
2. Fire protection (Class A1 is non-flammable, fire resistance is 4 hours)
3. Earthquake resistance (can be used as level 8 earthquake resistance)
4. Weight (about 66 kg per square meter)
5. Sound insulation (42dB)
6. Waterproof, moisture-proof, halogen-free, tiling tile, marble (can be used in kitchen, bathroom, basement and other wet areas)
7. High stability and good weather resistance. Adhesive suspension, hanging nails (single-point suspension 1000N), increasing the use area and reducing project costs
Packing and shipping
1.Free packing (with normal pallet and packing belt) 2.Standard exporting packing (wrapped with plastic thin film,edge protect and good pallet): USD20-30/Package 3.Packing size: 1500-3000*610*1000mm Loading: 18 pallets per 20' container, 11000kgs-18000kgs per 20' container.


About us
Xiamen ZhongJingtai building materials Co., Ltd, is a professional high-tech research and development company producing new wall materials, machinery and equipment development, technology production and promotion of product applications. The company is situated in the charming Xiamen city, with the convenience of water and land transportation and only ten minutes from the airport. We respond positively to the national policy on wall reforming. We have developed successfully wall panels that meet the energy saving needs of modern architecture.
Certificate:SGS,TUV
Major Exported Countries:Middle Eat,Southeast Asia,Europe,South America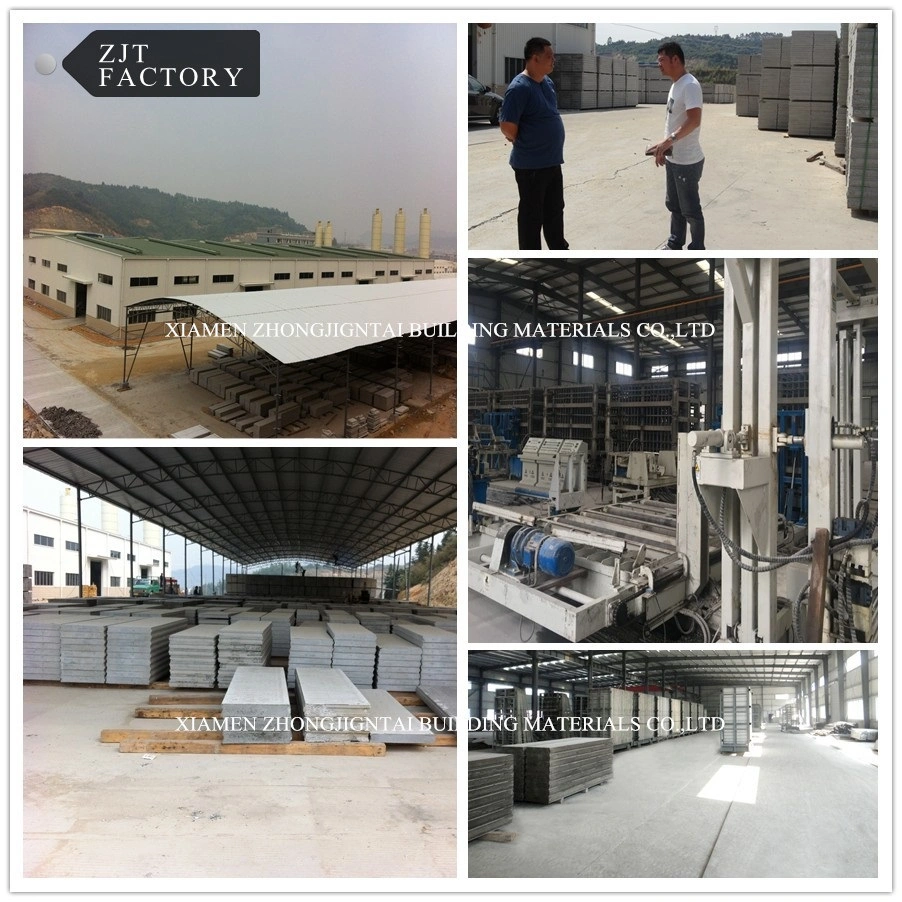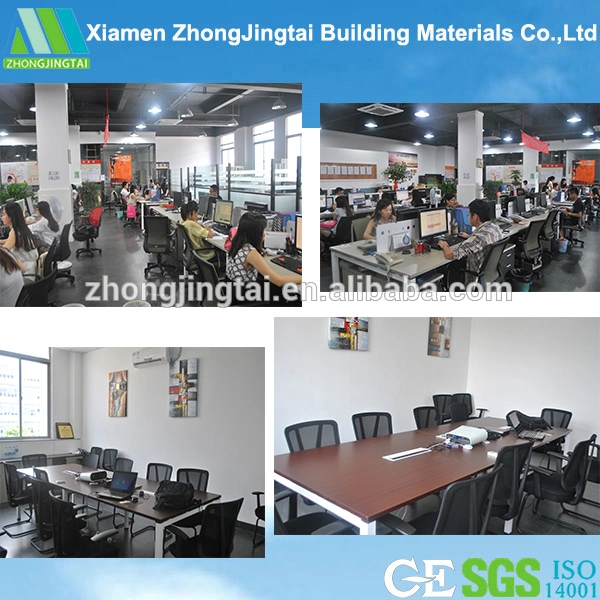 Contact us


Xiamen Zhongjingtai Building Materials Co., Ltd
Room 403, Building 10, Guanyinshan Business Building, No.168 Tapu Road, Siming District,Xiamen,China.
Contact person:Jodie Huang