Clear Acrylic Sheets, Color Acrylic Sheet, Perspex Sheet, PMMA

Acrylic plastic sheet is a cell-cast acrylic sheet. It comes in a wide range of sizes and thicknesses and is available as colorless sheet as well as in a variety of transparent, translucent and opaque colors.
Acrylic plastic sheet is used in many applications: signs, POP and store displays, toys, picture frames, medical and surgical applications, lighting diffusers and glazing, also an endless list of decorative and industrial uses.
Specification for the Acrylic Sheet:
| | |
| --- | --- |
| Item | Acrylic Sheet, Perspex Sheet, PMMA, Color Acrylic Sheets |
| Size | 4*6ft, 4*8ft, 1220*1830mm, 1220*2440mm |
| Thickness | 1.8-30mm, Customized |
| Colors | Clear & Colors, Customized |
| Density | 1.2 g/cm3 |
| Quality | A Grade, can be used for advertising, letter signage, cutting |
| Certification | SGS |
| MOQ | 100 Pieces/Sheets |
| Payment | T/T, or Western Union, L/C |
| Package | PE film or Kraft Paper on both sides, wooden pallet |
| Delivery time | 10-15 days |
Physical Properties:
| | |
| --- | --- |
| Specific Gravity | 1.19-1.20 |
| Hardness | M-100 |
| Absorptivity of water (24h) | 0.30% |
| Tension | Excellent |
| Coefficient of Rupture | 700kg/cm2 |
| Coefficient of Elasticity | 28000kg/cm2 |
| Bending | 90 degree |
| Coefficient of Rupture | 1.5kg/cm2 |
| Coefficient of Elasticity | 28000kg/cm2 |
| Transmittance (parallel rays) | 92% |
| Full rays | 93% |
| Heat Distortion Temperature | 100ºC |
| Coefficient of Linear Expansion | 80ºC |
| Thermoforming Ranges | 140-180ºC |
| Insulation Strength | 20V/mm |
Strong, stiff, clear plastic available in a variety of brilliant colors
Acrylic is a transparent plastic material with
outstanding strength, stiffness, and optical clarity.
Acrylic sheet is easy to fabricate, bonds well with adhesives and solvents, and is easy to thermoform. It has superior weathering properties compared to many other transparent plastics.
Acrylic sheet exhibits glass-like qualities-clarity, brilliance, and transparency-but at half the weight and many times the impact resistance of glass. From durable signs and skylights, to eye-catching retail store fixtures, displays and shelves, acrylic plastics provide outstanding versatility, durability, and aesthetic qualities.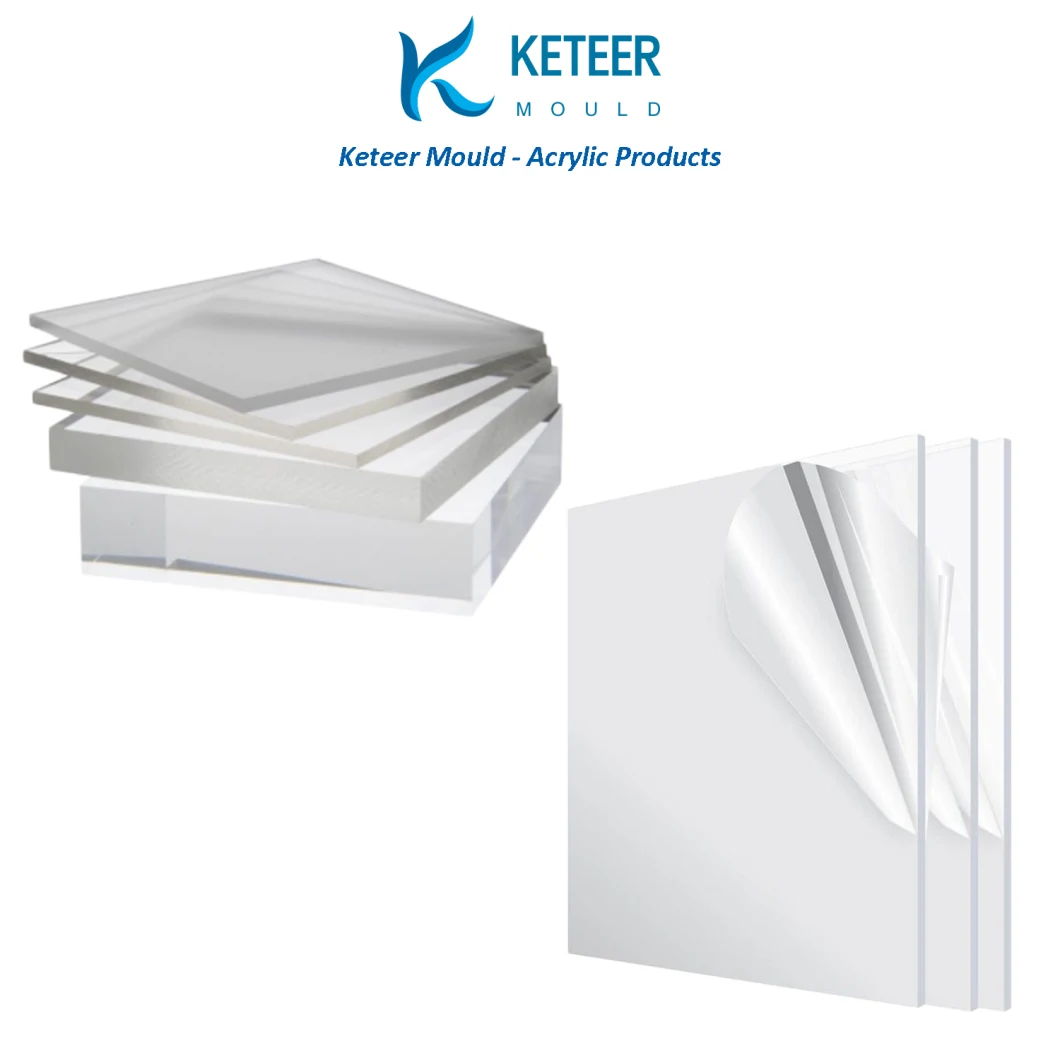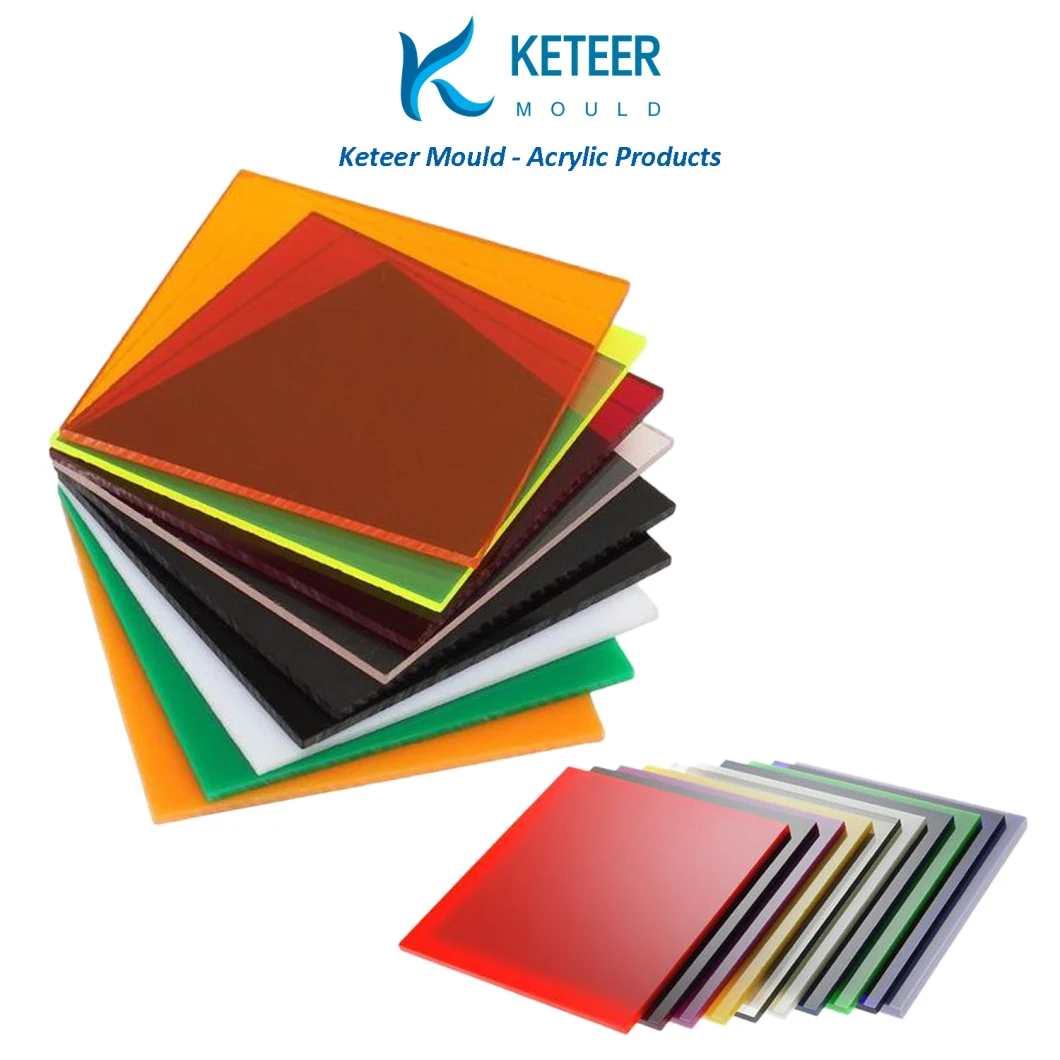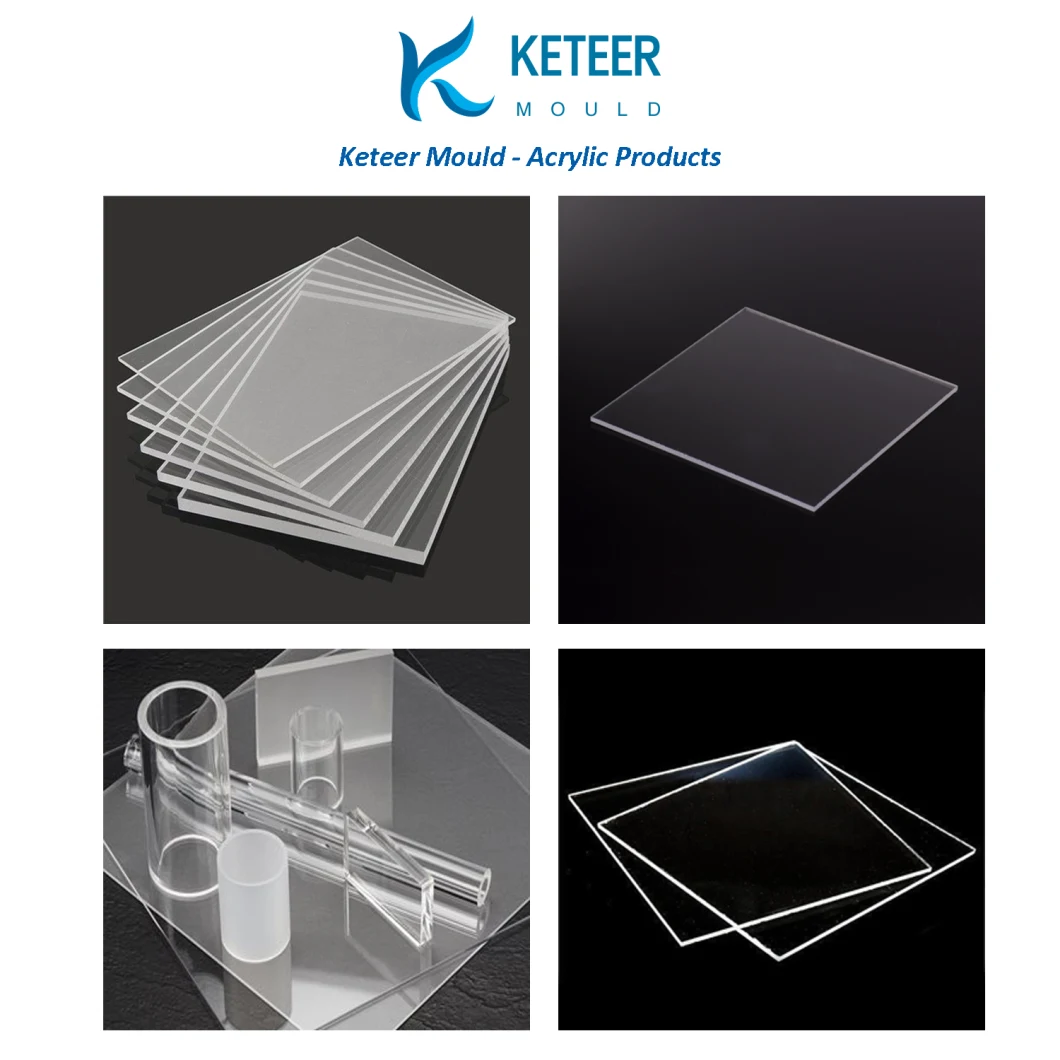 FAQ
Q1: How does acrylic compare to other plastics in strength?
A: Polycarbonate is strongest, followed by PETG/PET, impact modified acrylic sheet, then general-purpose acrylic sheet.

Q2: What are the benefits of acrylic over glass?
A: Acrylic is stronger, more impact resistant, lighter in weight, won't shatter, is easier to fabricate, and can be easily formed.

Q3: Is standard acrylic non-conductive?
A: No, standard acrylic is a conductive material. A spray coating is available if non-conductivity is needed.

Q4: Are acrylic shapes available on different colors?
A: Yes, they are available in different colors.

Q5: How to clean the acrylic sheet?
A: Use a mild soap & water mixture with a gentle cleaning cloth. Do not use ammonia based cleaning solutions on the acrylic as it will eat into the sheet and cause it to craze.