Alands Plastic mainly provide
TRANSPARENT ACRYLIC SHEET, COLOR SHEET, MARBLE SHEET, FROSTED SHEET and BIG-THICK SHEET.
Size: 1220×2440mm (4×8'), 1250×1850mm (4×6'), 1220*1820mm, 1220*2420mm, 2050*3050mm, 1500*2100mm, 1600*2600mm, etc.
Thickness: 1.8~30mm Color: clear transparent and all colors, with designed pattern marble sheets
Clear acrylic sheet: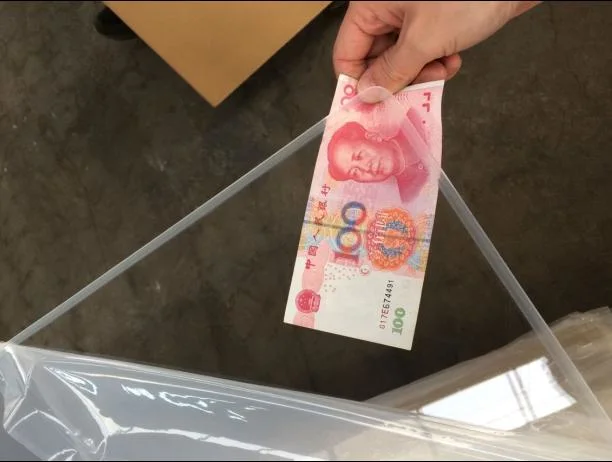 over 20years manufacture experience on clear sheet
with 98% Purification rate and 93% trasmittance
high solid flat and anti-scratch surface
1. Perfect transparency,the light transmittance with 93%;
2. Excellent electrical insulation, light weight;
3. High plasticity, process and shape easire;
4. High surface hardness, excellent weather resistance;
5. Beautifully colored, easy to maintain, easy to clean
colored acrylic sheet: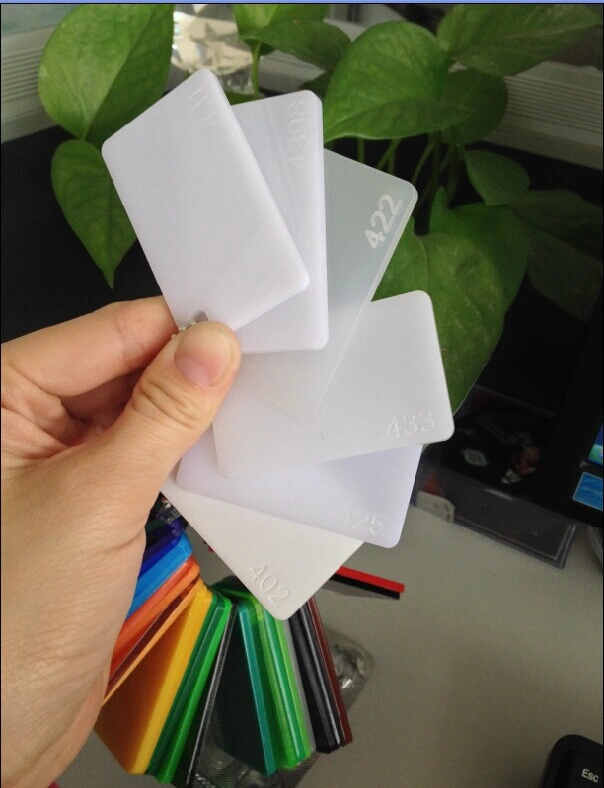 over 40 kinds of different colors to choose
with high glossy or not glossy
most popular color we do is:
opal white 425/431, opaque white 402, red 135, green 348, blue 322, black 502, etc.
more colors can be manipulate according to your samples
Package: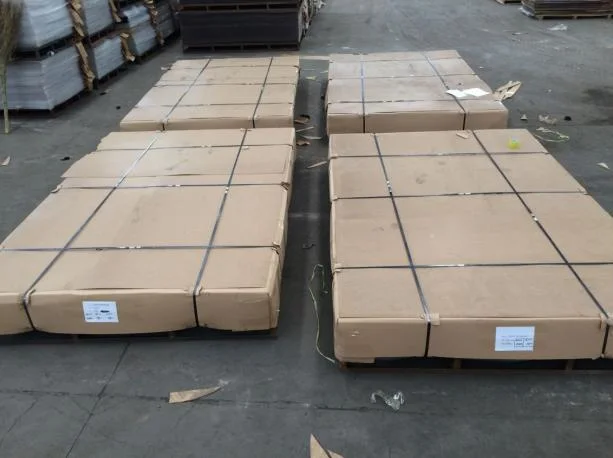 keep 2.0tons per packed on one iron pallet
pallet 's height kept in 70cm
with corrugated paper box or plywood box to protect sheets
fixed strings around pallets to keep it stable and safety
Container package: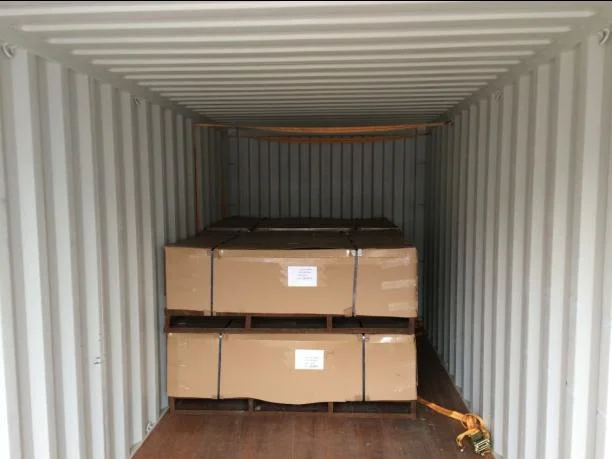 20ft container can load 6pallets on 1250*2450mm size
20ft container can load 12pallets 1250*1850mm size
20ft container can load 3pallets 2050*3050mm size
( this size can be without pallets it can be load more)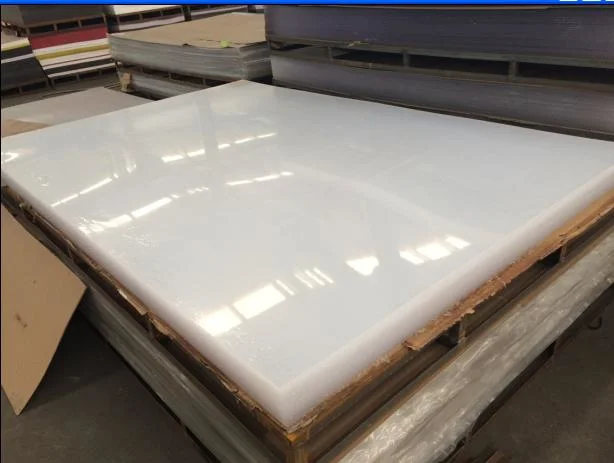 Function of Acrylic Board:
1.PMMA Plate are widely used for /engraving,advertisement sheets, instruments, parts of instrument, lamps, decorations, airplanes, automobile fittings, medical appliances,artwork, insulation materials for electrical appliances, specimen,sign boards and various articles for light industry, culture, education and livelihood.
2.Our PMMA Plate conforms to the environmental protection standard, already through SGS environmental protection authentication.

Features of Acrylic Board:

1.Excellent Transparency: transparent PMMA sheet, light transmission rate of 92% or more
2.Excellent weather resistance: adaptability to the natural environment, even for a long time in sunlight, wind and rain will not change its properties, anti-aging properties, can also be safe to use in the outdoors
3.Process ability is good: not only suitable for mechanical processing and easily thermal molded, acrylic sheet can be dyed, the surface can be painted, screen printing or vacuum coating
4.Excellent performance: a wide variety of acrylic sheet, color rich, and has a very excellent performance, providing designers with a variety of options
5.Non-toxic:Even with the long-term exposure also no harm to people, and does not produce toxic gases when it were burned