The CPVC resin is made by chlorination modification of PVC resin and is one advanced engineering material. This product is white or canary loose grain or powder with no smell, odorless and innocuity. After chlorination, the irregularity of molecular bond of the PVC resin and the polarity of molecular chain increase, the dissolvability and chemical stability of the resin also increase, and accordingly improve the heat resistance and resist the corrosion of acid, alkali, salt and oxidant etc. In addition, it improve the mechanical performance of numerical heat distortion temperature and chlorine content increases from 56.7% to 63-69% and Vicat softening temperature from 72-82 °C to 90-125 °C ; its highest service temperature can reach 110 °C and long-term service temperature can reach 95 °C . Accordingly, CPVC is one kind of advanced engineering plastic with vast foreground.
CPVC board has higher heat resistance and better corrosion resistance and dimensional stability and easy of processing and good fire resistance than PVC board.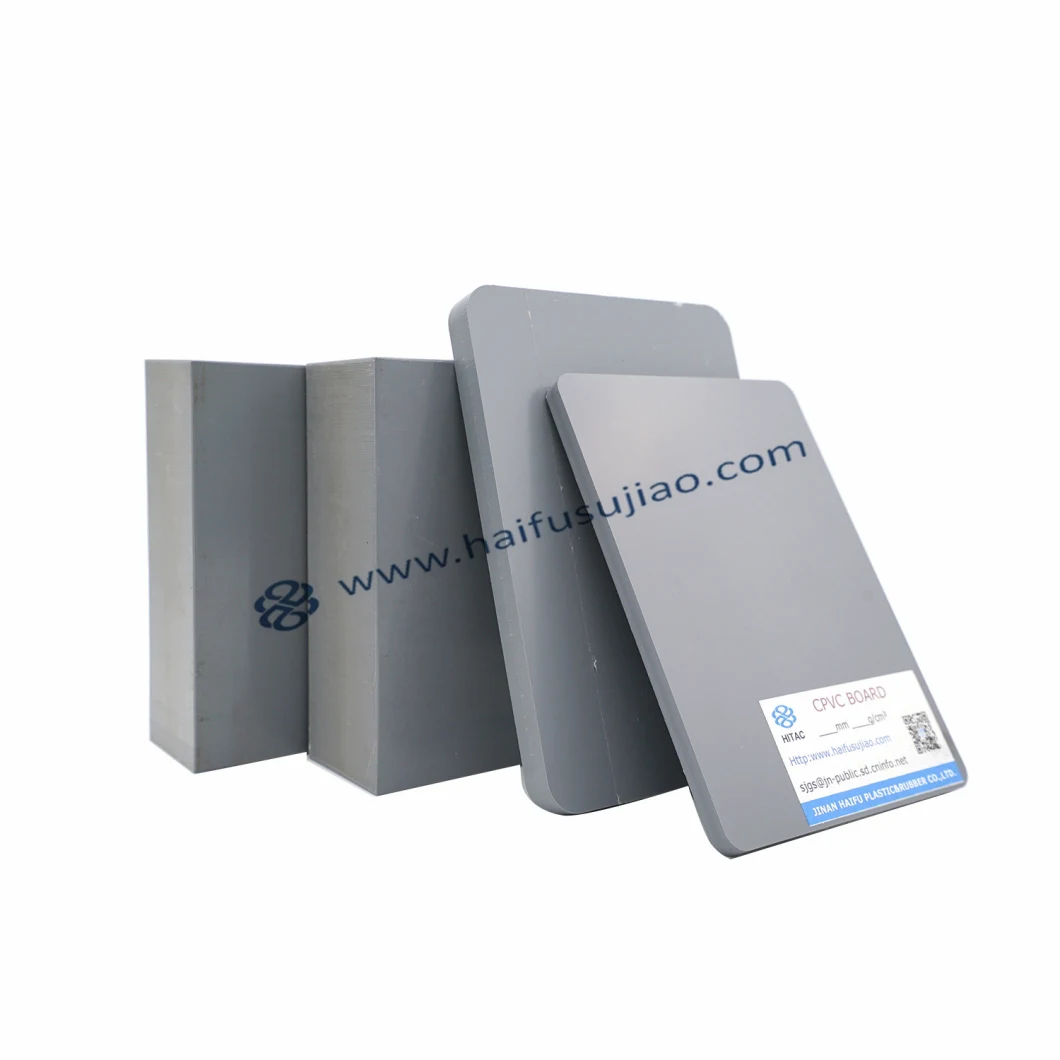 Cpvc sheet characteristics:
Excellent chemical stability and corrosion resistanc; Easy to processing, cutting, welding, bending; High strength,high stiffness and high hardness; Good electrical insulation; High fire rating-Self-extinguishing; resist water; easy to bonding and painted.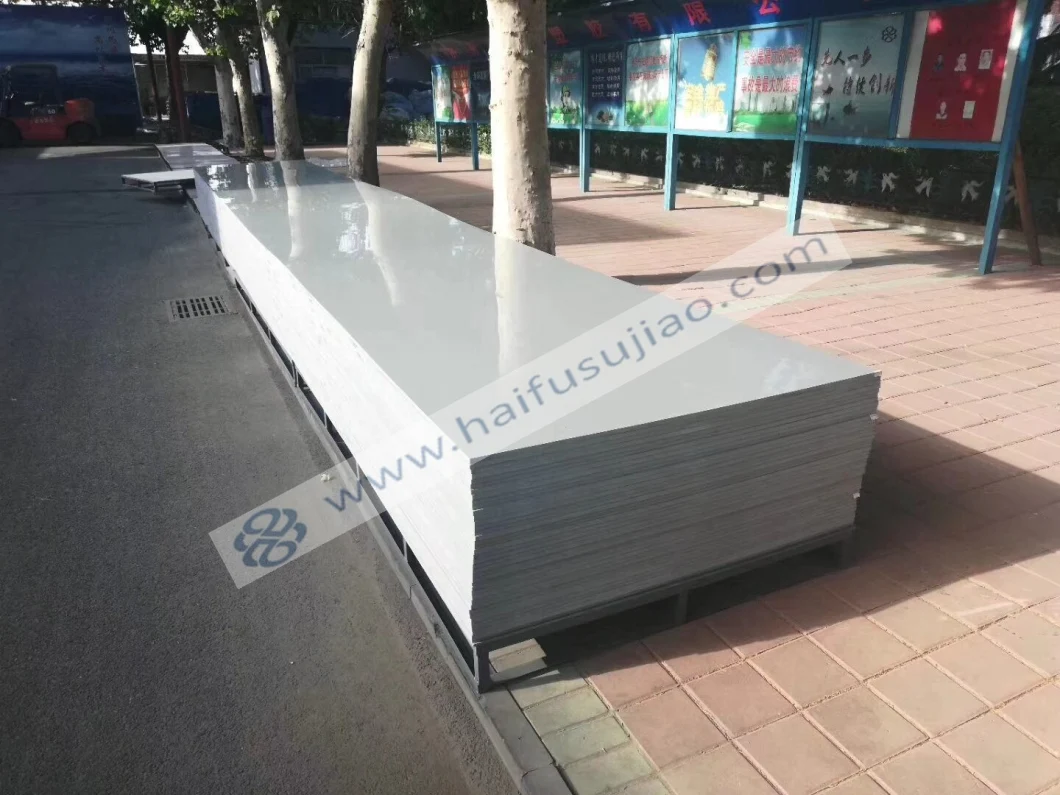 Performance:
CPVC(Chlorinated polyvinyl chloride)board is a rigid thermoplastic exhibiting similar advantages to PVC, yet retaining these properties at higher temperature. CPVC board has higher heat resistance and better corrosion resistance than PVC. CPVC board can offer good electrical insulation, thermoplasticity, chemical stability, resist corrosion and water. It is widely used in chemical processing plants. The ability to bend, shape and weld enables CPVC to use in a wide variety of process applications including tanks, scrubbers ,and ventilation systems.
Specifications:
Thickness: 1-30mm
Size: 1220mm*2440mm
Color: grey;
Density:1.50g/cbm
Specs

1220*2440mm

Thickness mm

Tolerance in thickness

Weight kg/sheet

1

0.1

4.47

2

0.2

8.90

3

0.25

13.40

4

0.30

17.86

5

0.35

22.33

6

0.40

26.79

8

0.50

35.72

10

0.60

44.65

12

0.70

53.58

14

0.80

62.50

15

0.85

66.98

16

0.90

71.44

18

1.00

80.37

20

1.10

89.30

25

1.35

111.63

30

1.60

133.96

tolerance of the length

%+1.0-0

tolerance of the width

%+0.5-0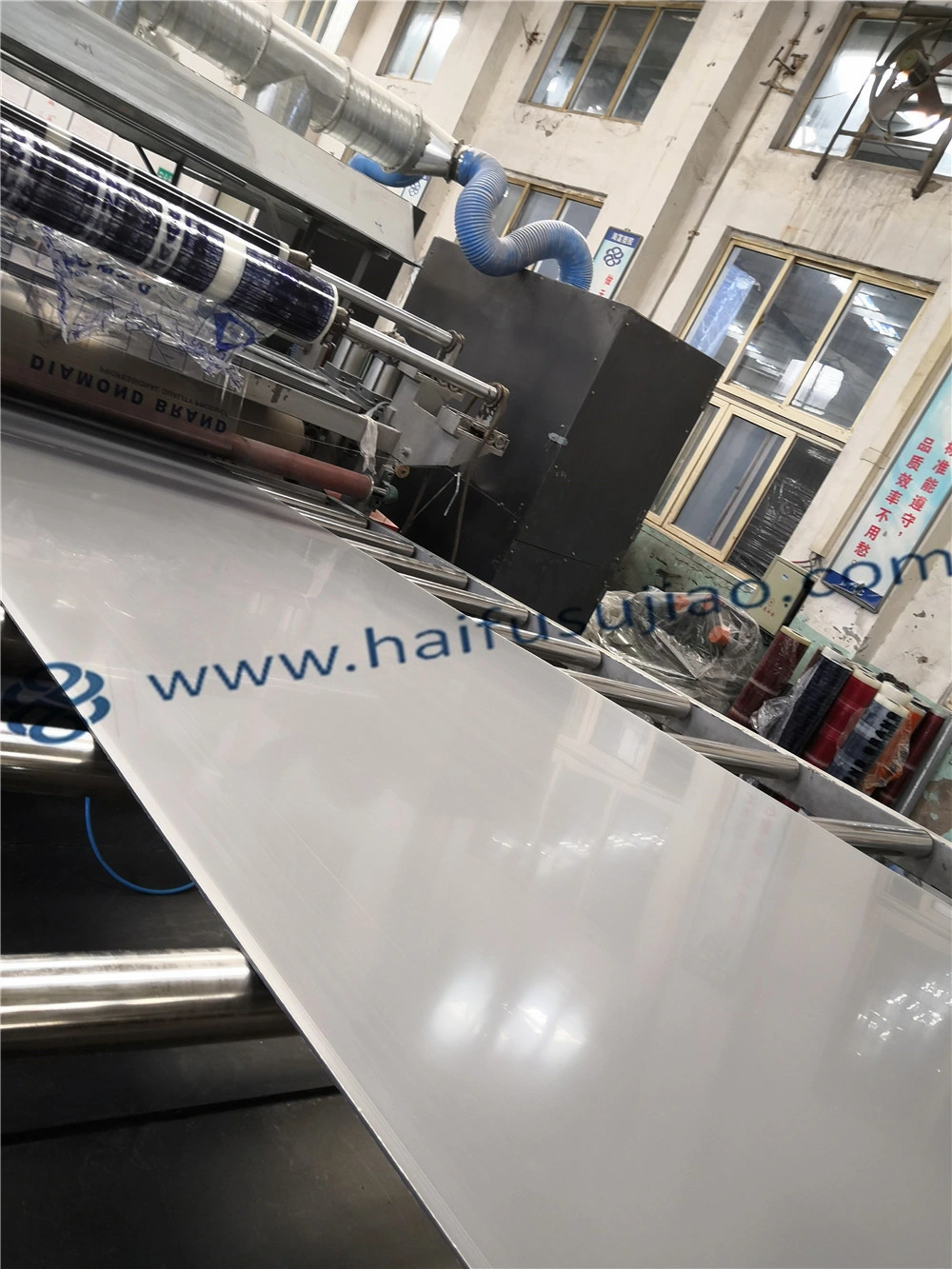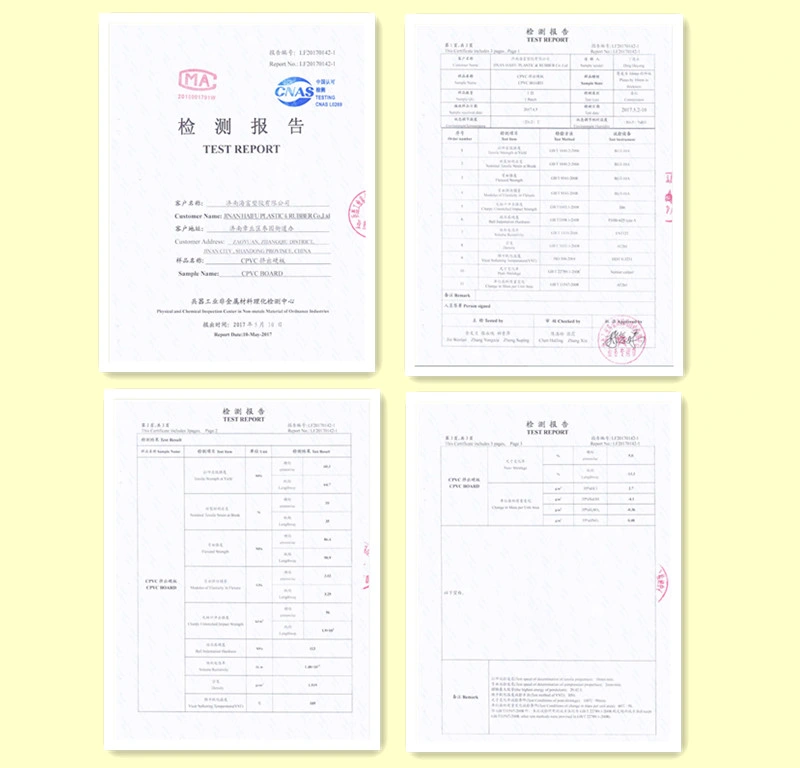 FAQ:
-Q: Are you a factory or trading company?
A: Yes, we are Sino-America joint venture factory, specialize in producing Pvc rigid board/rod, Cpvc sheet/rod, pvc flexible board, pvc foam board.
-Q: What is your annual turnout?
A: about 15000tons
-Q: How about the package?
A: By PE film bag, paper bag, plywood pallet or iron pallet.
-Q: How about the MOQ?
A: For the beginning, 1-2 pallets for trial order is available.
-Q: What is your main export market?
A: We are exporting to many countries of South-East Asia, Europe, America. Hope we can start cooperation with you soon.
-Q: What is the payment way?
A: The normal payment way is by T/T or by irrevocable L/C at sight.
-Q: How about the delivery time?
A: Generally, after we get the T/T payment or L/C, it takes about 7-10 days to finish production.