clear acrylic sheet perspex sheets plexi glass
Company Info:
JINAN ALANDS PLASTIC CO.,LTD, established since 1994, is a high-tech enterprise specializing in research, production and sales of new-type plastic materials.As one of the biggiest manufacturers and exporters in North China,we mainly produce CAST ACRYLIC SHEET(or PLEXIGLASS SHEET).
Our factory is conveniently located in Jinan City, the capital of Shandong Province. Covering an area of over 65000 square meters, we now have 300 workers and 3 Asian-top-level production lines. Our Cast Acrylic Sheets are strictly produced according to ISO rules and passed CE certificate.
By using imported moulds,Lucite and Mitsubishi pure monomer(MMA) and Taiwan colorants,we produce excellent acrylic sheet with high color saturation,good light transmittance and wether resistance.
Standard size: 1220*1820mm,1250*1850mm,1220*2420mm,1250*2450mm,1850*2450mm,1500*2100mm, 1600*2600mm,1020*2020mm,2050*3050mm,etc
Thickness: 1.8-30mm is available
Colors: clear and colorful( white, black, gray, blue, yellow, green, orange, pink,purple etc. opaquel color & translucent color.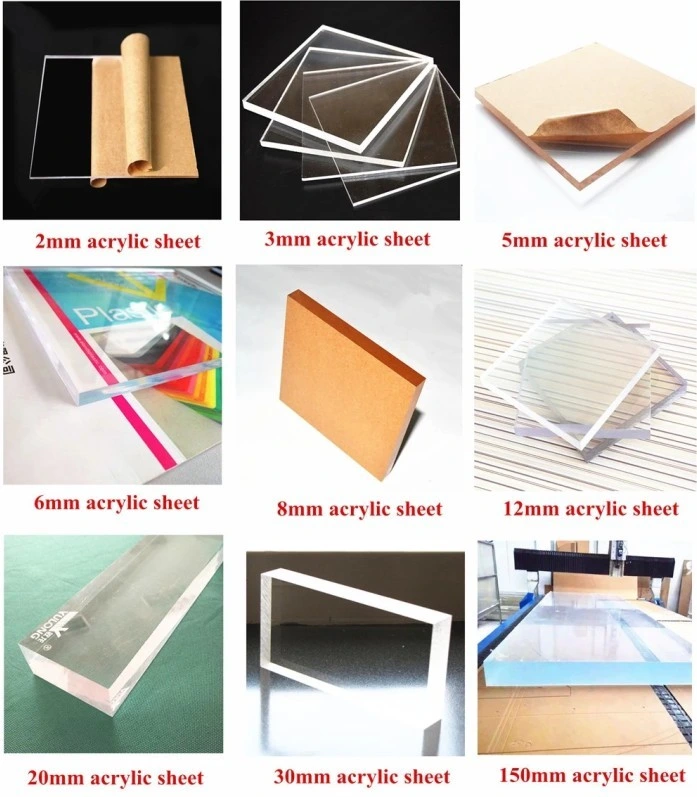 Product Features:
1. Perfect transparency and the light transmittance with 93%;
2. Excellent electrical insulation,light weight;
3. High plasticity,process and shape easier;
4. High surface hardness, excellent weather resistance;
5. Beautifully colored, easy to maintain,easy to clean.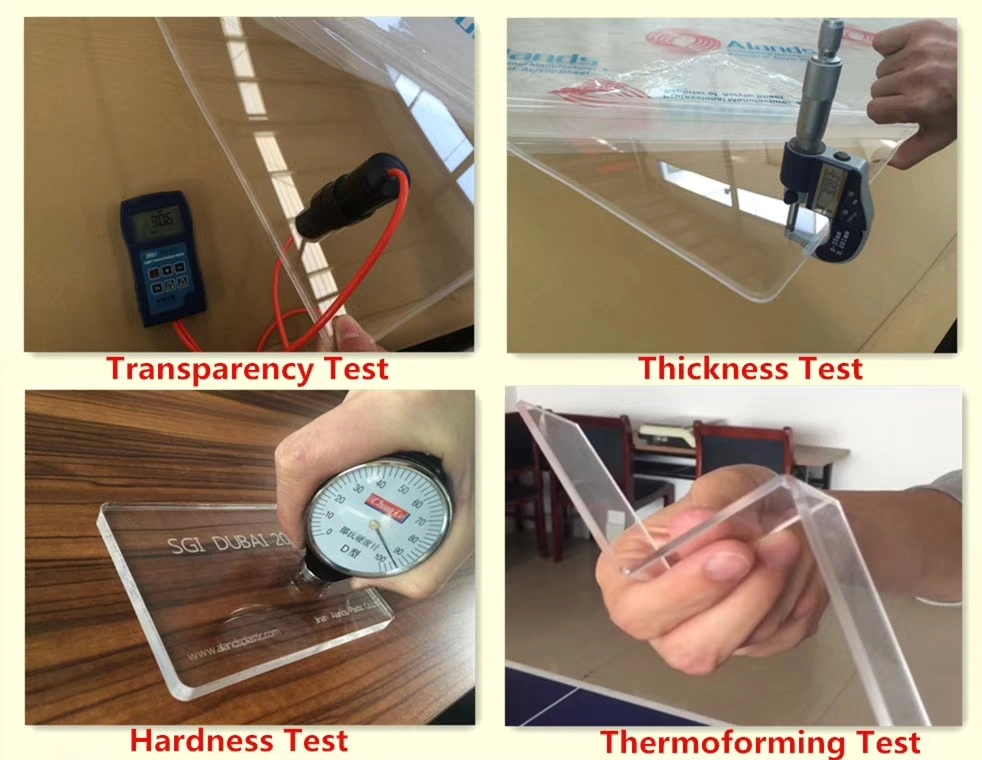 Acrylic Average Physical Properties
| | |
| --- | --- |
| Specific gravity | 1.19-1.20 |
| Hardness | M-100 |
| Absorptivity of water (24h) | 0.30% |
| Coefficient of Rupture | 700kg/cm2 |
| Coefficient of Elasticity | 28000kg/cm2 |
| Coefficient of Rupture | 1.5kg/cm2 |
| Coefficient of Elasticity | 28000kg/cm2 |
| Transmittance (parallel rays) | 92% |
| Full rays | 93% |
| Heat Distortion Temperature | 100oc |
| Ultimae Temperature of Continuous operation | 80oc |
| Thermoforming Ranges | 140-180oc |
| Insulation Strength | 20V/mm |
The specification of products
Thick

Size(m)

2mm

2.8mm

3mm

4mm

5mm

6mm

7mm

8mm

10mm

1.25*2.45

7.6kg

10.4kg

11.2kg

14.7kg

18.4kg

22kg

29kg

36.8kg

1.22*2.42

7.5kg

10.2kg

11kg

14.4kg

18kg

21.5kg

25.2kg

28.5kg

35.5kg

1.25*1.85

5.8kg

8kg

8.6kg

11.3kg

13.8kg

16.6kg

19.2kg

22kg

27.5kg

1.22*1.82

5.6kg

7.6kg

8.2kg

10.7kg

13.5kg

16kg

17.8kg

21.3kg

26.4kg

1.02*2.02

12.4kg

1.85*2.45

16.3kg

21.7kg

27.2kg

2.05*3.05

22.5kg

23kg

30kg

37.5kg

45kg

56.5kg

68.5kg
Product Application:
1.Advertisement: Light Box,

Signboard

,Signs,Display Rack;
2.Lighting: Daylight Lamp,Ceiling Lamp,

Lampshade

;
3.Civilian Goods: Bath Room,

Art Work

, Cosmetics, Bracket,Aquarium;
4.Construction:Show Window,Noise Barriers,Daylighting Shade, Telephone Booth;
5.

Vehicle

: Door and Window of Car and Train;
6.Medical: Infant Incubator, Many Kinds of Medical Apparatus;
7.Industrial:

Instrument Surface Panels &

Protecting Covers.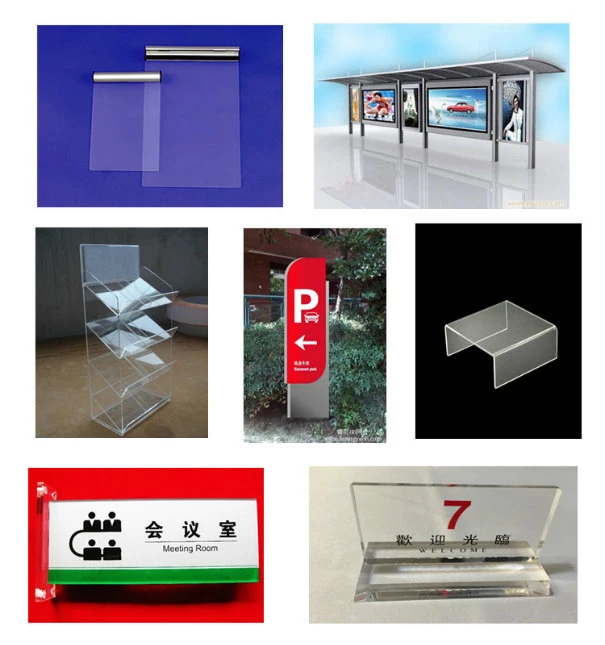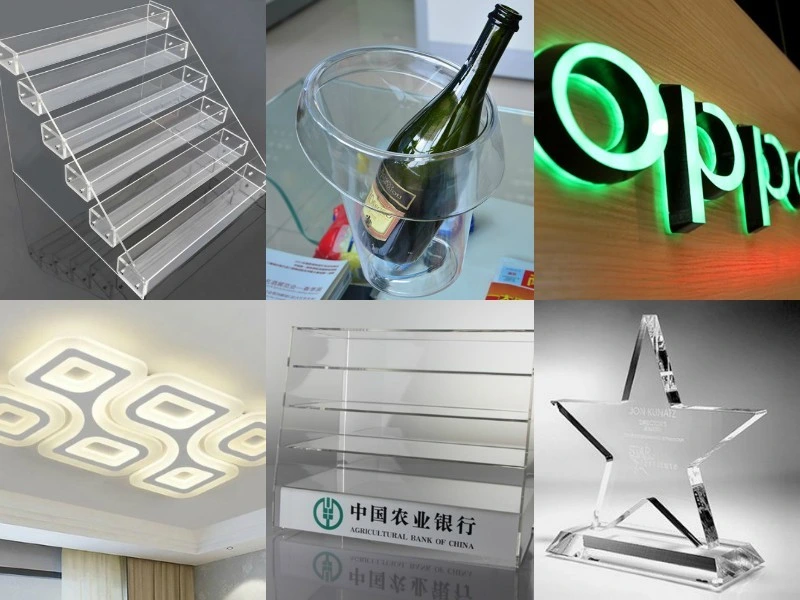 Factory View:


Product Processing
sealing plastic mold side--fix well--pour into the raw material--press--boil--high temperature steam--natural drying--cover PE film/kraft paper--finished
Packing & Delivery:
Iron Pallet:
Usually can hold about 1500-2000KG each pallet, more durable and strong than plywood pallet; . If you want load more in a limitted room, you should choose iron pallet.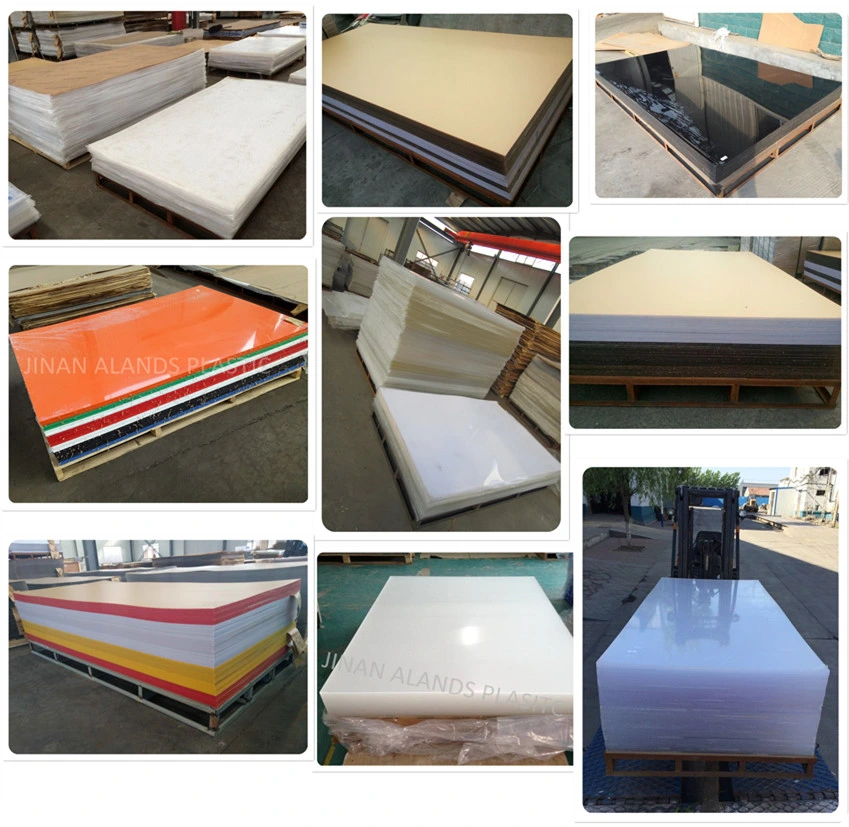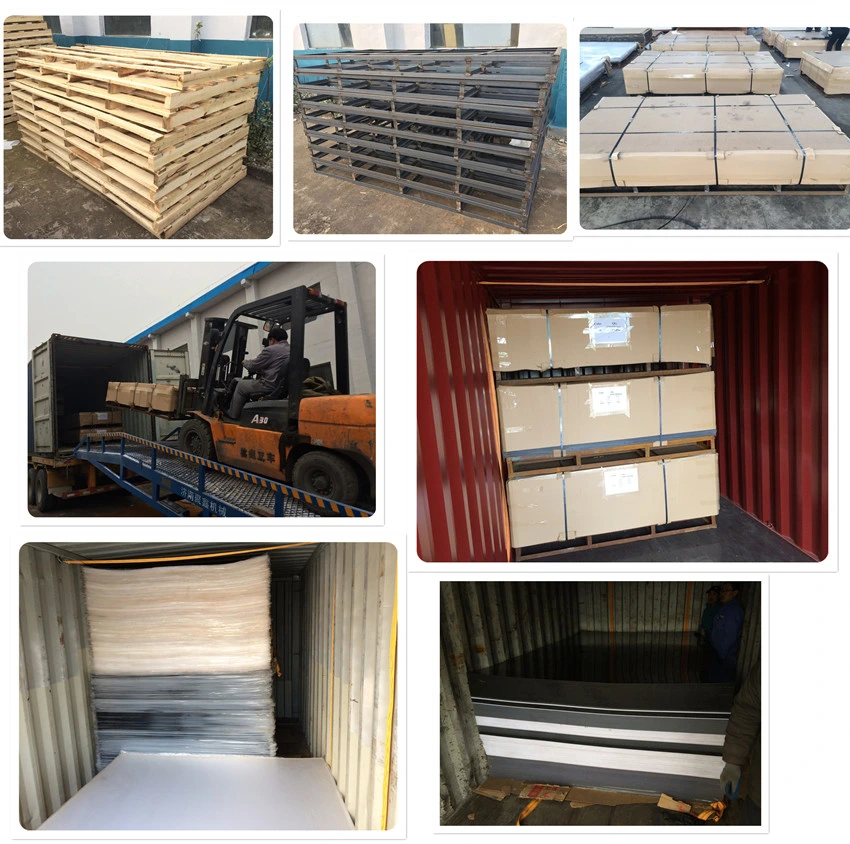 Buyer feedback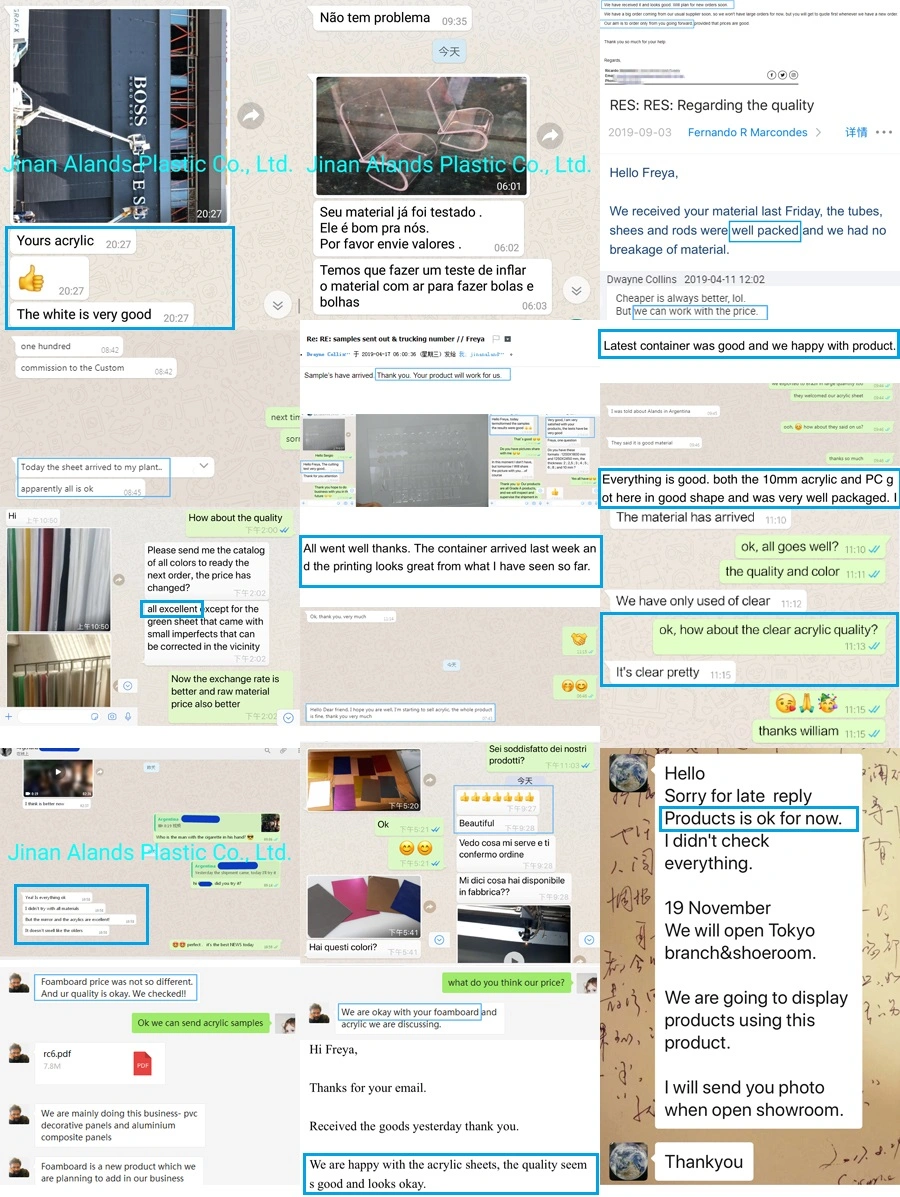 Trade Show&Customer Visit: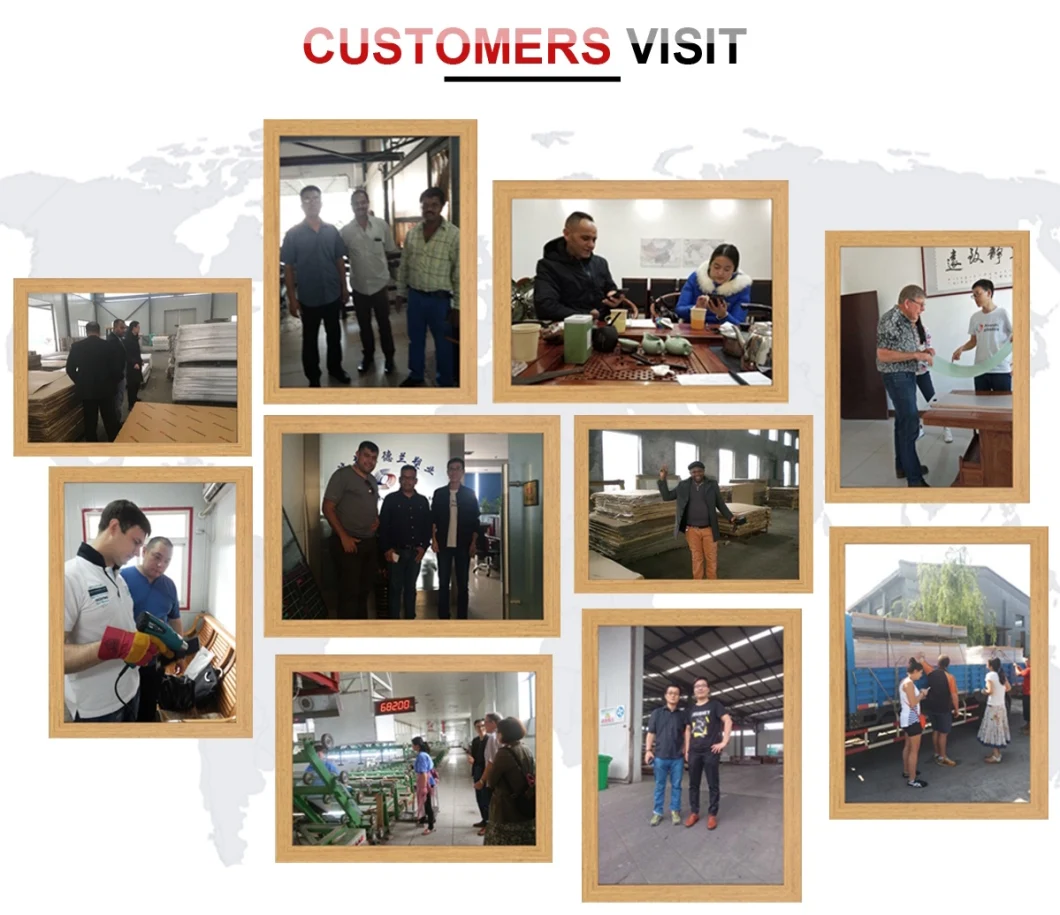 Our certificate